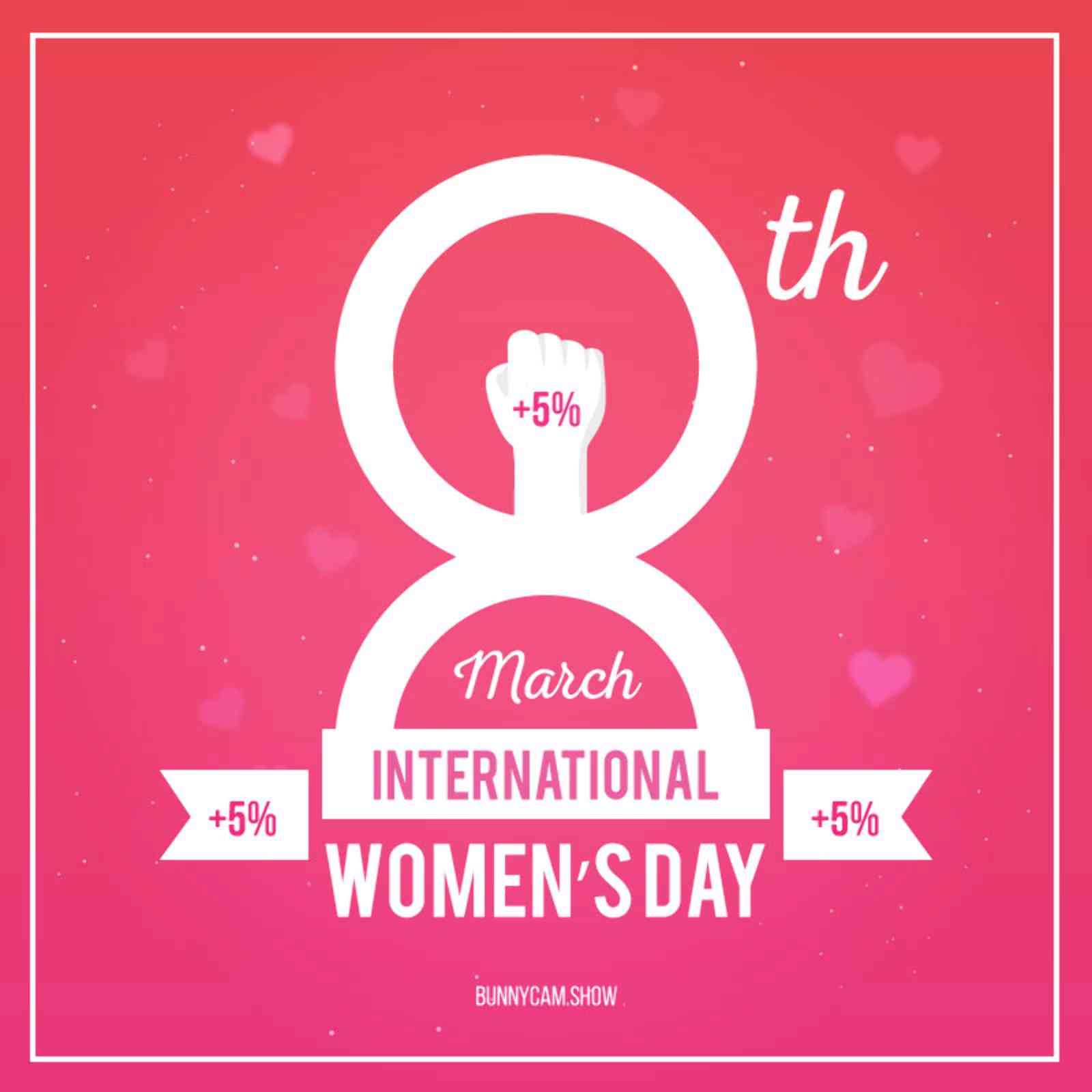 Dear girls!
The most tender, bright and beautiful day of the year tomorrow! On behalf of the whole BunnyCam team, we congratulate all the girls, wish you positive emotions, boundless happiness and good health. In connection with this wonderful holiday, we have prepared a gift for you:
+ 5% to any amount you earn for March 8!
Happy Women's Day to all the incredible women! Shine on.... Not just today but everyday!